Transformation is a Key
For an efficient asset management, asset intelligence technology has been emerged nowadays to gain traction globally in almost every industry domain with an effort to combat the staggering amount of assets which disappear due to loss or theft or any other reason. An asset management system is crucial to assess your organization's needs and long term goals. However using a system that do not enable its users accountable for their mistakes increases the risk of fraud in an organization.
Even if we believe that new emerging technologies has drastically digitized businesses and enhanced traceability but after underestimating that fact, still using human workforce to enter data manually into a system or spreadsheet which causes errors is unavoidable. Such companies has to bear large business losses every year borne by manual approach.
Moreover tracking large asset inventory in an offline database makes you unaware about whether your database is up to date or the assets are where you think they are actually. When a small team or individual are the only ones with access to an asset database, the risk of fraud increases and the ability to scale the organization and bring in new resources diminishes. Choosing Excel to track assets manually that isn't updated at real time sounds almost impossible to track who has made what changes into the offline database, also makes it tough to hold employees accountable for errors and issues.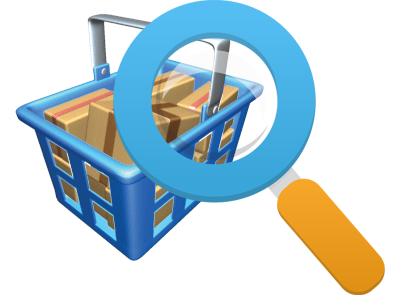 Goods Order Inventory System Pro – An Eye Opener for Equipment Loss and Traceability!
Today, demand for an efficient asset management system has already been grown up. But choosing a right solution is itself a challenge for any business. GOIS Pro offers a highly customized cloud based web and mobile solution especially to track your organization's valuable assets with real time accessibility from centralized database to its exact location for assignments. It helps businesses to alleviate the cost associated with the missing equipment in a large environment.
GOIS allows you to receive an equipment through automated barcode scanning and label printing technology using rear camera of your smartphone or Bluetooth scanner to update correct asset's inventory information and record digitally for auditing. Every check-in and check-out from your business inventory will be logged in with complete date-time, user, location and life-cycle information so as not to lose or misplace any precious equipment, thereby increasing the efficiency of identifying assets and reduce the potential for human error.
Key Takeaways from GOIS Asset Management System
Centralized database for real-time visibility
Track Asset Unique Identifier (ID)
Categorization for Make, Model and Year of Manufacturing
Tag documents and images
Allows product-vendor mapping
Record vendor specific pricing
Location tracking across multiple buildings and warehouse
Equipment warranty maintenance
Inventory automation
Ensure security and reduce theft
Audit Logs and Reporting
Inventory asset cost tracking
Web and Mobile based equipment tracking from anywhere
Offline and Online working mode
Barcode scanning and label printing
Low stock tracking and reordering
Advanced Reporting
How companies having Multi-Location Inventory can take control of operational risk with GOIS?
GOIS has been carefully designed to make its use simpler for end users for effective equipment management. Using GOIS's organized workflow, system automates the tracking of equipment across multiple job sites or projects to quickly calculate rental equipment hours of use. Its advanced reporting capability helps project co-ordinators and managers to trace the exact location of an equipment with accurate inventory counts during business audits.
GOIS native mobile app capability makes equipment check-out and return across unlimited jobsites easy and maintain a complete history of tool usage for a given project. Companies using GOIS Pro has measured an increase in business productivity by 60% with its android and iOS device's offline and online working mode capability.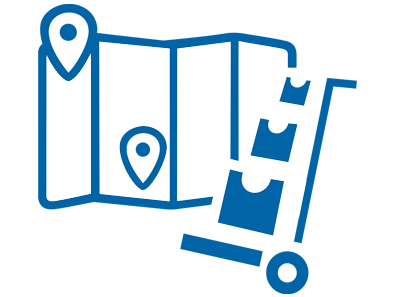 Applications of Goods Order Cloud Inventory Management System Pro (GOIS)
Tool management system
Asset tracking and maintenance
Equipment inventory across multiple sites
Rental equipment management and hours tracking
Construction inventory tracking
Hospital equipment management
Container management system
College and school asset tracking and maintenance software
Industrial equipment's inventory traceability
Multi location inventory control system
Heavy equipment tracking and control system
Trucks and fleet management
Mining equipment
To discuss your business specifics with our experts, Contact Us Now! We'll deliver a cost efficient system that fits the specific needs of your business and within your budget.