About
Goods Order Inventory
(GOIS)
GOIS is a cloud based inventory and order management system that caters all types of businesses and runs over platforms like Web Browser, Android Smartphone/iOS operating devices.
Irrespective of what your core business size is, GOIS provides a skeleton on which your entire organization banks upon. A robust inventory management solution adds life to your business.
GOIS presents itself as a Software as a Service (SaaS) all-in-one business solution by integrating diverse business functions for every industry domain. GOIS is always ready to extend its support for you in dealing with chaotic situations created by countless inventory required in your business.
The Idea
After performing a thorough market research to understand the actual troubles that different businesses and their owners go through in maintaining their stock levels.
We found that an effective inventory management strategy leads to a more organized warehouse which helps business owners to optimize their sales or otherwise save their hard earned money, which on the other hand could be wasted due to the traditional practices of managing inventory through pen and paper or excel sheets.
As a result we came up with a new centralized system (Goods Order Inventory) that not only improves your business efficiency but also helps you increase your productivity.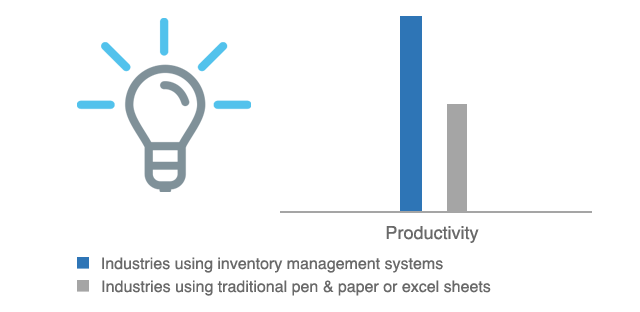 The Motive
The Inventory available in your warehouses keeps on varying due to continuous purchases and sales. Therefore, the information regarding your vendors and customers are critical for making an effective business decision and maintaining better relationships. For many such challenges faced by different industries in their day to day functioning of their businesses, GOIS provides a one-stop solution for all the inventory needs of the organization and is one of the most popular inventory management solution available across the industries.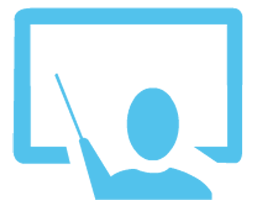 Highlights
Online & Offline Working Mode
Real-Time Data Synchronization
Centralized Data for Global Access
Custom User Permissions
Intelligent and Accurate Excel Reports
Easy Data Import through CSV and Excel Files
Custom Measurement Units
Composite Products & Assemblies
Inventory Lifecycle Tracking
Easy Stock Check-in and Check-Out
Low Stock Reordering
Purchase and Vendor Management
Dynamic Templates (Sales, Invoices, Purchase, Shipping Documents)
Live Activity Tracking Across Multiple Warehouses and Business Units
Integration with QuickBooks, EDI, CRM, Salesforce and Major Market Places
Sales and Customer Management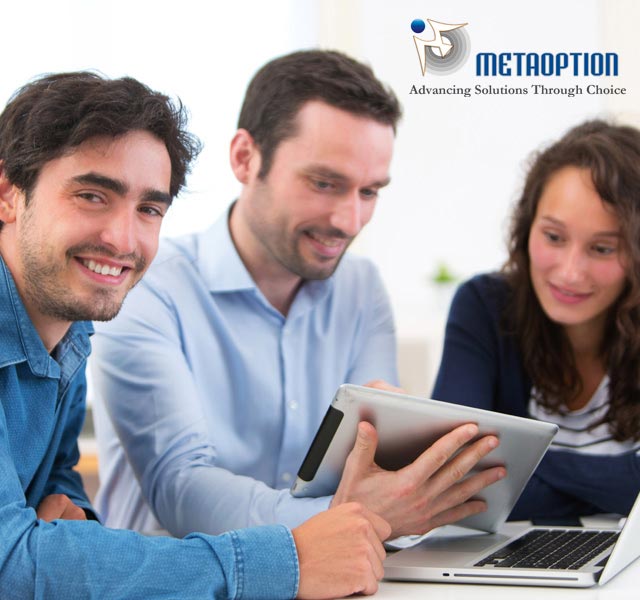 MetaOption, the parent company of Goods Order Inventory, is a technology services firm specializing in custom business applications and cloud solution provider. We are Microsoft Gold Certified Partner completed 10+ Years of successful journey by providing end-to-end IT Solutions to enterprises across the globe. We help mid-market and enterprises solve their business challenges through strategic consulting services, innovative offerings and industry-specific solutions built on the latest technologies.
MetaOption focus on understanding your business processes to provide you a complete solution that helps your business to grow around today's competitive markets. We are committed to being your trusted business solutions partner. MetaOption's proven track record is built on our ability to maintain a high standard for talent and to retain an experienced staff that knows the ins and outs of our client's with their changing business needs. We help our clients to solve their business problems every single day by leveraging the best of what our products and technical support can do to make their business run faster, smarter and more efficiently. The value that we gain commands the loyalty we maintain with our clients and as organization, our history has been successfully built on those business practices.
Our Excellence
Infrastructure and Cloud

Virtualization
Cloud Assessment and Migration
Network and Application Support
Hosting

Licensing and Training
IT Staffing
Consulting

Systems Integration
Application and Data Migration
SharePoint, Dynamics CRM, Dynamics ERP, Dynamics 365, Dynamics NAV, Dynamics GP, Dynamics AX and other Microsoft solutions
Business Intelligence and Reports Development
Mobile Application Development
Custom Application Development
ASN/EDI Integration
Marketplace Integration's with Amazon, eBay, and other leading marketplaces