Do you believe?
Achieving warehouse automation was always tough and daunting, hence evaluation of your business process to invest in a comprehensive warehouse management system is critical. GOIS has been designed to achieve maximum operational efficiency by optimising the manual efforts in a real time environment.
Also maintaining offline excel spreadsheets to track daily cycle count and locating stocks physically in a large warehouse to check the correct availability takes a lot of time and energy. These manual efforts not only degrades your annual sales figures but also impacts your customer satisfaction level due to inaccuracies within data and results heavy business losses.
Having an automated system for a warehouse inventory is highly essential in dealing with excessive inventory or unexpected shortages. By understanding this fact, GOIS offers a centralized automated warehousing system to gain higher profits to a business.
GOIS strictly deals with unexpected shortages and excessive inventory issues to help warehouse managers not to get stressed up anymore. Now workers don't need to physically locate thousands of products within warehouse to complete a customer shipment in a timely manner. GOIS can takes all such worries out from your plate with real-time information and global accessibility.
Understand how GOIS helps in getting full control on warehouse inventory?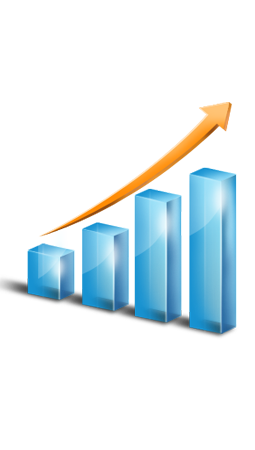 Stock Projection
Even if you believe that your business process has been automated with a system that helps you with automatic inventory count, there is no guarantee that your inventory is optimized. Receiving and shipping are the two most important aspects of warehouse tracking and maintenance system. If your system is lagging in either aspect, your business is helpless. Owners invests thousands of dollars every month to make sure that their warehouse inventory will be calculated accurately throughout a day so as not lose any customer due to understocking or lead to heavy losses due to overstocking or inventory shrinkage.
To keep your inventory stocks optimized all the time, Goods Order Inventory offers you an Advanced Stock Projection Report to analyse the gap between on hand quantity, purchase pipeline and sales pipeline, so that you can predict and understand the necessary supplies and demands to fulfil the customer need. Using GOIS, warehouse managers can quickly reorder the low stock items to maintain the sufficiency in warehouse.
Think before it's too late!!!
An outdated system can help you to accept the customer requisition with backorder items but due to lack of real inventory analysis and tracking, you might incur in delays against customer order and hence lose your valuable relationships for ever.
Step-Up Picking and Picking Maximization
If you don't have a plan in place that runs your warehousing workflow daily for order fulfilment and shipping, your workers may end up wasting their 80% of time a day in product hunting within warehouse and to pick items up that leads to delays in order shipments.
GOIS automates your routing process and increases the accuracy thereby reduces down time using centralized approach in picking up the items. Users can generate a pick list for the orders that includes exact location/shelf/rack information and SKU number to match for maximizing smooth picking process. System keeps a track of real-time on-hand stock information in a multi-user distributed environment and helps you to be acute in daily activities.
Think before it's too late!!!
Investing your hard earn money in a system that follows manual process and your workers are roaming here and there to identify the put away location to complete the orders can't be utilized efficiently.
Lower labour productivity associated with searching of items put your company at risk. Lack of inventory oversight can lead to numerous inefficiencies within the warehouse, which have the potential of slowing down operations and increasing costs. GOIS can help you in getting rid of all these troubles.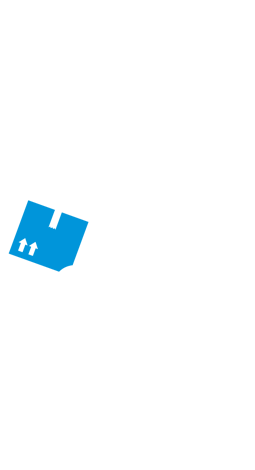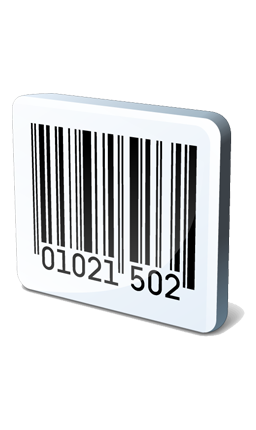 Advanced Barcoding for Quick Check-in and Check-out
Maintaining data consistency and stock accuracy in an accelerated environment is always tough if a company is following obsolete system that requires a dozen of workers to make manual data entry by compromising the new technologies available in a competitive market. GOIS offers a native mobile (android, iOS) application integrated with scanning system that allows you to activate your mobile rear camera to perform quick barcoding operations. As soon as you receive a shipment, all you need to do is to just scan-scan and scan the products and you here you go. In addition GOIS's web and mobile system allows users to connect with external Bluetooth/cordless or wired high speed scanners to work in a fast paced environment. Simply scan a barcode to fetch the product information and then perform quick check in, check out, purchases, sales, stock adjustment and stock transfers on your fingertips.
Think before it's too late!!!
In a warehouse, manual stock entries are always error prone, time consuming and needs direct attention of worker all the time which increases the frustration level resulting a slow process and delayed shipments. Goods Order Inventory (GOIS) has been equipped with advanced high speed barcode scanning technology that makes the receiving and shipments faster by maintaining correct stock entries in a user friendly manner to boost your warehouse productivity.
Easy Inventory Adjustments and Space Utilization
If it comes to a warehouse management, you might be aware of inventory damages, missing or stolen items, wrong or repeated inputs by workers and consumptions that needs to be taken care once reported or addressed. Also allocating a storage area for these damaged items make your space utilization inefficient. Goods Order Inventory (GOIS) provides a quick stock adjustment option that allows you to reduce/deplete and increase the quantities on existing lots/stock entries for damages during physical cycle count and reconciliation process. Moreover every stock adjustment will be logged in a transaction history so there is no chance of misplacing an item. As a rule, whosoever will be taking out the item from the warehouse, it must have gone through the adjustment or check out process for which GOIS keeps a track in the form of auditing report.
Think before it's too late!!!
Mostly during production cycle, storage, put away, etc. lot of damages on the stocks can happen, these if not reported, your monthly stock figures may get staggered and inventory space evaluation against your expectations never met. Also if timely inventory adjustments will not be followed in a warehouse, your reordering figures to identify demands and supply will be inaccurate all the time that may lead to shortages or excess inventories. Further an inefficient warehouse architecture also increases unnecessary labour to your workers and affect productivity rates. These all factors at the end causes business loss. To cope up with such situations, GOIS helps business owners by providing a global access to evaluate real-time storages through the centralized system.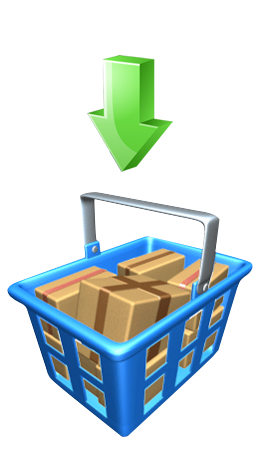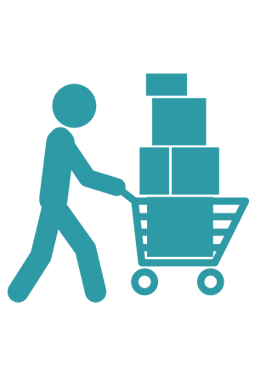 Transfer Orders and Bulk Stock Movements
In an inventory business, a warehouse is made to expand itself as business grows. An automated system can easily help you in loading and unloading the items within a warehouse/storage area, but what if you have to distribute your warehouse across multiple sub warehouses/storage areas/trucks/rooms and you have to receive all the shipments at a centralized location/warehouse?
Think before it's too late!!!
GOIS offers businesses a flexibility to grow as much as your warehouse expands. System allows you to have an environment that designates a central warehouse as a receiving area which can distribute the stock to 'N' number of sub warehouses/trucks/trailers/storage areas in a very organized pattern. Now users can create bulk transfer orders or move the individual items to get everything documented. Simply make one-to-one, one-to-many, and many-to-one location stock movements with the help of barcoding capability in a quick transfer order. By providing order receipts and picking list, warehouse workers will be able to function in the most efficient way thereby reducing wear and tear of your labour force and equipment.
Now, believe on us!
Warehouse management is commonly associated with six basic tenets: accuracy, cost control, efficiency, cleanliness, safety and security, but the underlying processes are complex and dynamic, presenting major problems for warehouse managers across industries. These challenges can be seen in any warehouses across the world and to deal with it, an owner can invest huge capital in nourishing their stocks and resources, but can't invest their precious time from a busy schedule to have an eye on the activities that takes place within or across multi-warehouse environment. Goods Order Inventory (GOIS) is made to handle all these troubles and gives more flexibility by minimizing the efforts needed to relax owners and warehouse managers.
To discuss your business specifics with our experts, Contact Us Now! We'll deliver a cost efficient system that fits the specific needs of your business and within your budget.